The concert has finished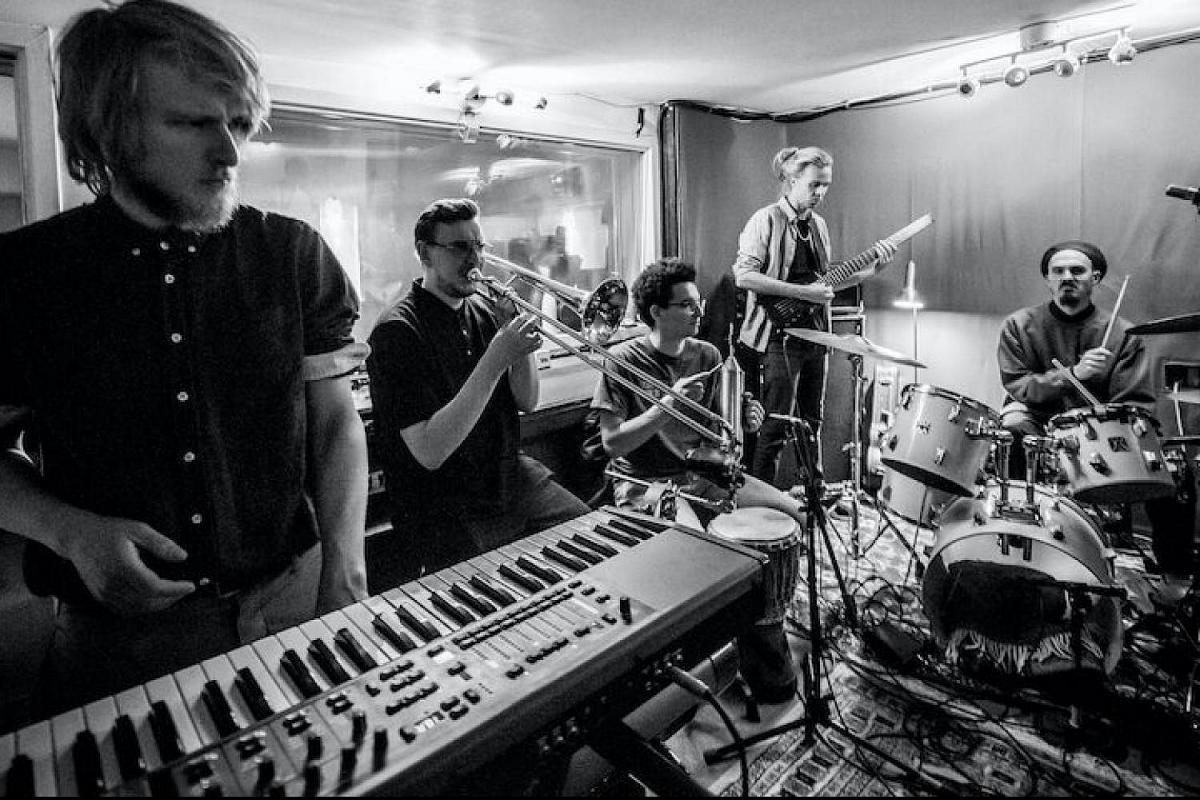 The event description is not available in your language.

Guiding Star Orchestra er et kollektiv af musikere, som brænder for at spille instrumental roots-reggae musik med en dyb, meditativ og samtidig udadvendt vibration. Denne aften gæster de Atlas i Aarhus.

Deres første single "Upfull Melody" er blevet spillet af flere af de største europæiske soundsystems heriblandt King Shiloh og Blackboard Jungle. Dertil har den legendariske, engelske DJ David Rodigan gentagne gange spillet Guiding Star i sit radioprogram på BBC Radio 1Xtra. Alle Guiding Stars udgivelser er indspillet 100 % analogt uden mulighed for at editere i de musikalske præstationer. Dette skaber et rum for, at man kan fokusere på det vigtigste i musikken – nemlig helheden!
---
Line up:
Oilly Wallace (OTOOTO) på sax

Morten McCoy (Bremer/McCoy) på keys

Malte Kaptain (Total Hip Replacement) på trompet

Zigge Kreutzmann (Wafande) på bas

Steve Borth (Chllgr) på sax

Laurits Quist Bilén på trombone

Endurance (Jah Viisdom/Ras Adam) på trommer

Tobias Elof på guitar & 'ukulele

Jonas Yagoubi (Dub Healers) på percussion

Mikael "Flenseren" Flensborg (Hess is More/AV AV AV) på dub-knapperne