The concert has finished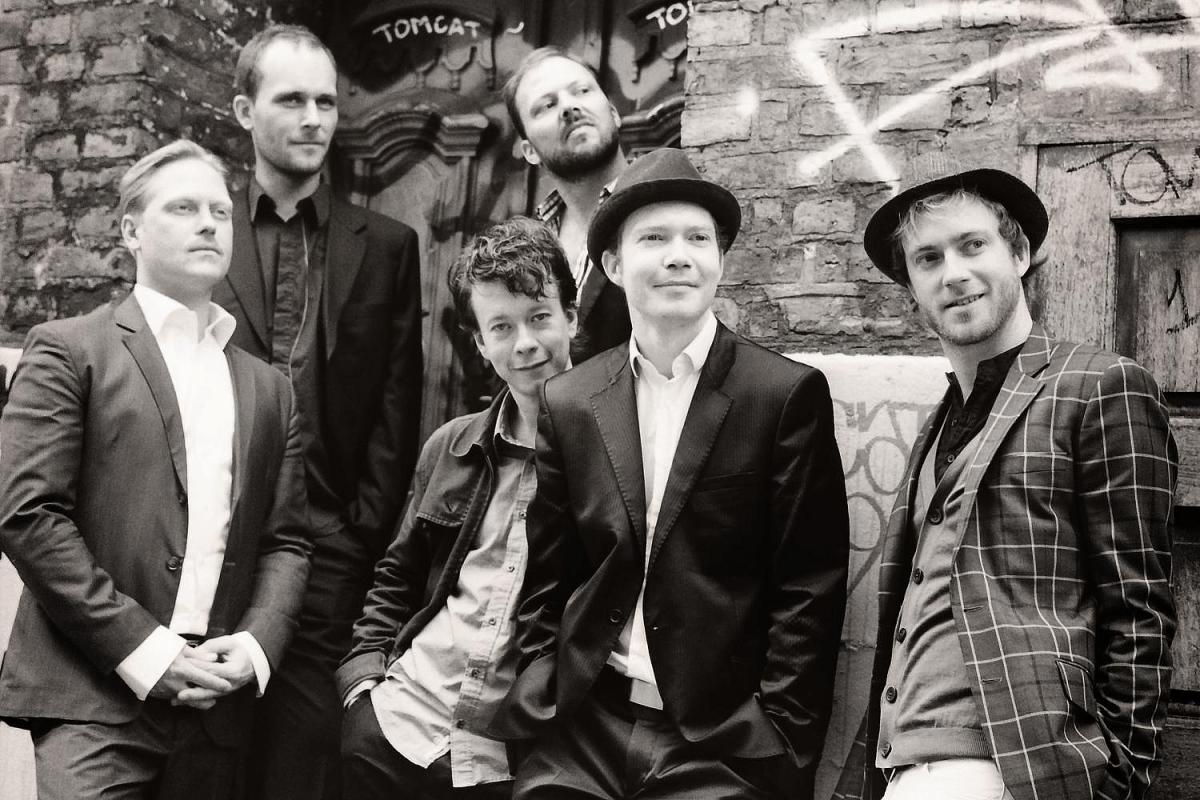 Purists be warned! You will be taken straight across most of the genres in jazz, despite the fact that you
might associate this bands line-up with traditionel jazz. Since their debut in 2004, these six young danes has
given numerous devoted concerts to an excited scandinavian audience in all ages, and so Six City Stompers
has been called ´the beatles of danish jazz´ by enthusiastic journalists.
Among the titles on their 4th album release you´ll find "The Melting Pot" which perfectly denotes the many
styles in which this orchestra operates.
The musicians own compositions, along with their arrangements of jazz-classics, makes this CD a joy to lent
your ear to. The funky "Cream" announces right from the start, that you won´t be presented with mainstream
dixieland, but - with the tradition as an undenieable basis - can expect individuality and renewal.
---
Line up:
Mads Mathias – vocal, saxophones

Peter Marott – trumpet

Peter Rosendal – Flugabone, piano

Regin Fuhlendorf – banjo

Kasper Tagel – bass

Morten Ærø – drums