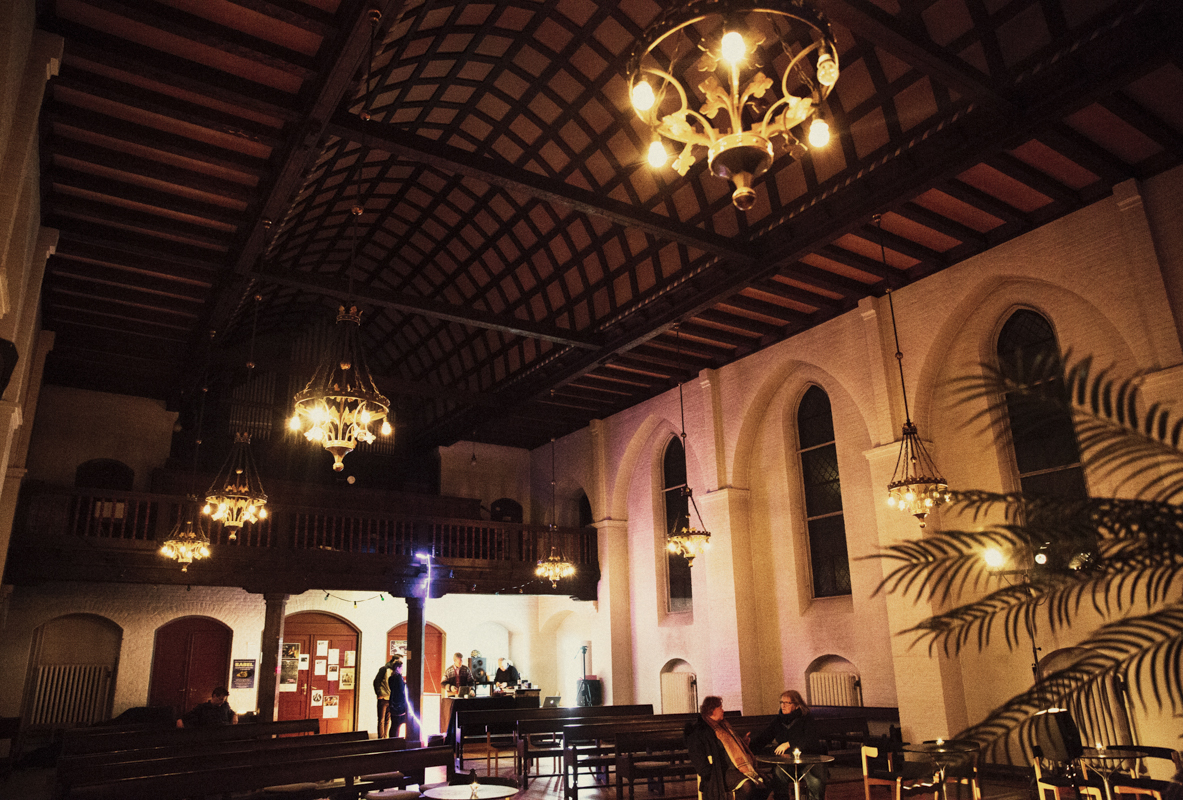 Big picture: Check out the participating venues at Vinterjazz 2022
---
Nationwide music festival Vinterjazz puts live music back on the map from February 3-27 2022. The festival celebrates the venues and music as a diverse art form – helped along by strong local engagement and the many musicians able to tour Denmark as a consequence of Vinterjazz 2022
Vinterjazz is an annual nationwide music festival in February established in 2001. The festival's duration of more than three weeks usually contains approximately 600 shows at more than 150 venues and organizers from Skagen to Bornholm. The nationwide aspect is key in creating the necessary context and space for eg. innovative event formats, audience development, tours and international performers.
The festival programme will be continually revealed here at www.Jazz.dk
Participating venues/organizers at Vinterjazz 2022:
5e / ILK
ALICE cph
Baltoppen LIVE
Bar50
Bartof Café
Bartof Station
Biblioteket Rentemestervej
Biohuset / Lemvig Musikforening
Bremen Teater / Cowbell
Brorsons Kirke / ALICE cph
Caféen Skjolds Plads
Café Støj
Café Tre Konger / Sorø Jazz
Center for Dansk Jazzhistorie
Charlie Scott's
Christianshavns Beboerhus / Jazz Club Loco
Copenhagen Admiral Hotel
Copenhagen Contemporary
Den Rytmiske Højskole
Den Sorte Diamant
​​Det Italienske Kulturinstitut
Dexter
DR Koncerthuset
Dragør Kirke
Drivhuset
Dronning Louise 1. Sal / Dronning Louises Jazzklub
Drop Inn / Long John Jazzklub
Eliaskirken
Empire Bio / Rust
Enghave Plads 9
Erlings Jazz & Ølbar / Train
Fermaten
Flensborghus
Forbrændingen
Freddy's Bar
Frølageret
FUNKE
Giant Steps
Gimle
Gjethuset / Jazznæs
Godset / Jazz6000
H15 Scene
Hagges Musik Pub, Tønder
Halsnæs Bryghus / Jazznæs
Harders / Svendborg Jazzfestival
Helsingør Teater – Den Gamle By / Radar
Holmegaard Værk
Hotel Cecil
Hotel Skt. Petri
Humble Musikefterskole
Hundested Kino / Jazznæs
Huset i Hasserisgade
HUSET
Huset, Stardust / Paradise Jazz
Hvide Lam
Jazzcup
Jazzhus Montmartre
Jazzselskabet Aarhus
Karens Minde Kulturhus / Jazz Club Loco
Kedelhuset / Frokostjazzen i Silkeborg
Kolding Egnsteater / Jazz i Trekanten
Koncertkirken
Krudttønden
KU.BE
Kulturhus Kappelborg
Kulturhuset Islands Brygge
Kulturstedet Lindegaarden / Lyngby-Taarbæk Jazzklub
Kulturtårnet På Knippelsbro
La Fontaine
Lauenborggaard / Sorø Jazz
Lemvig Bibliotek / Lemvig Musikforening
Lemvig Gymnasium / Lemvig Musikforening
Lemvig Kirke / Lemvig Musikforening
Lemvig Musikskole / Lemvig Musikforening
Loppen
Metronomen
Mellemrummet
Musikhus Elværket / Holbæk Jazzklub
Musikhuset Esbjerg
Musikhuset Aarhus
Musikhuset København / ALICE cph
Musikhuset Posten
Musikhuzet Bornholm
Musikkens Hus
Nimb
Nødebo Kro
Odense Musikbibliotek
Plantagehuset / Jazz i Thy
Portalen
Prøvehallen / Cowbell
Pumpehuset
Påtaget
Radar / Alter
Restaurant Parken / Sydvestjysk Jazzklub
Restaurant Under Uret
RMC – Rytmisk Musikkonservatorium
Rust
Sankt Johannes Kirke
SDMK / Jazz Esbjerg
Slagelse Musikhus
Sorø Kunstmuseum / Sorø Jazz
Spillestedet Stengade
Struer Musikskole / Struer Jazzklub
Studenterhus Odense
Støberiet
Svanekegaarden
Svendborg Teaterforening / Svendborg Jazzfestival
Syddansk Musikkonservatorium Esbjerg / Jazz Esbjerg
Søhesten
Sølballegaard
Tango y Vinos
Tapperiet
Teater Momentum
Telefonfabrikken Gladsaxe – Gladsaxe Kulturhus / Gladsaxe Jazzklub
Templet / Lyngby-Taarbæk Jazzklub
The Standard / Niels Lan Doky International Jazz Collective
Tingbjerg Bibliotek\Kulturhus
Tobaksgaarden
Torup Musikforening / Jazznæs
Train
Trekroner Kirke
Turbinen
Tuskær / Lemvig Musikforening
Valby Kulturhus / ALICE cph
Vestjyllands Højskole
Victoria Teatret / Sorø Jazz
Zoologisk Have København
Vinterjazz is a nationwide music festival celebrating and exploring the many aspects of jazz. Vinterjazz 2022 takes place from February 3-27. Thanks to Nordea-fonden and Statens Kunstfond.