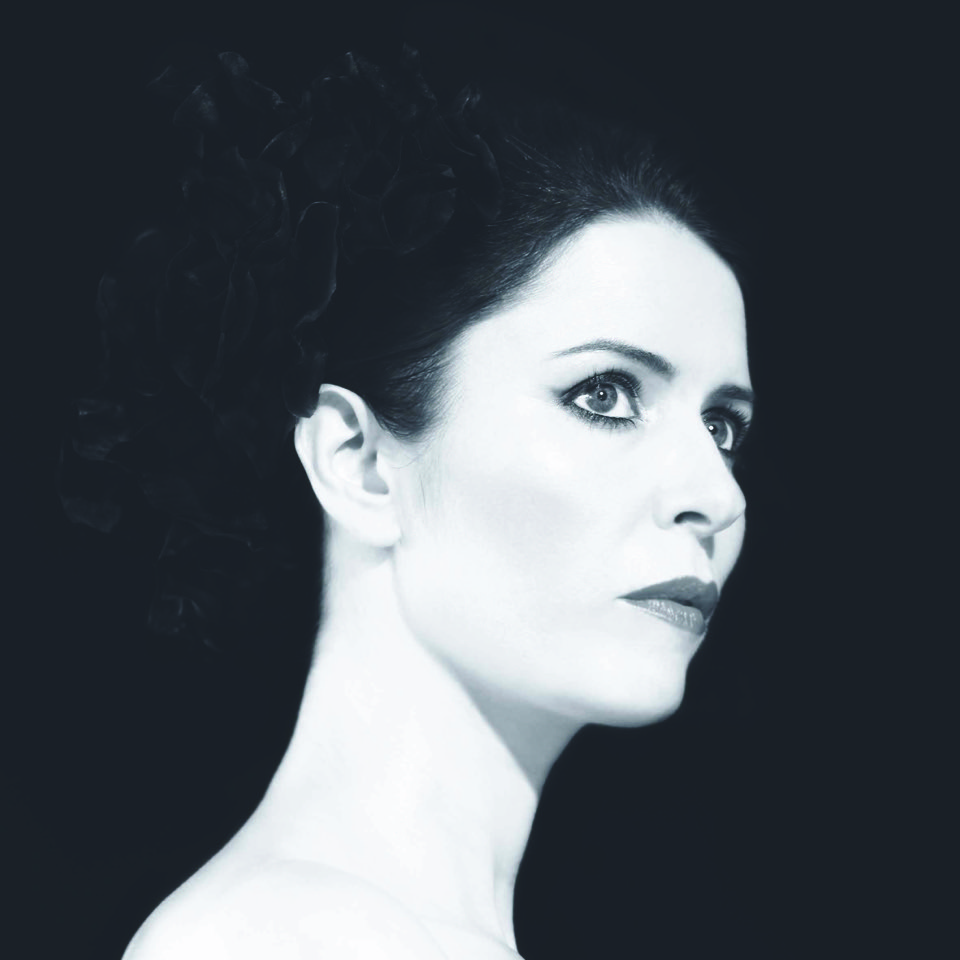 Vinterjazz & DR Koncerthuset present Kira Skov "Sings Billie Holiday"
---
Danish vocalist Kira Skov has gathered an outstanding team of musicians from jazz and classical music – Spacelab and Nordic String Quartet – to reinterpret the songs of icon Billie Holiday at Vinterjazz 2021
Billie Holiday's wonderful voice and intense presence shakes most first-time listeners to the core. She was and continues to be one of the brightest stars in jazz – her interpretations a constant influence on vocalists not only in her chosen genre, but in all shapes of soul and rock music as well.
Kira Skov, who rose to fame as part of energetic rockers Kira & The Kindred Spirits in the early 2000s, is no different:
"I've listened to Billie Holiday since my early teens. At 13, I found a record with the legendary, beautiful and alluring photograph of Billie with the famous flower in her hair. Since then, she's been a huge part of the soundtrack of my life."
Skov has previously, and to great acclaim, wrestled with her own interpretations of Billie Holidays catalogue, both recorded and live with a long line of popular concerts and the album "Memories of Days Gone By". For her concert at Vinterjazz 2021, Kira Skov has changed up the musical backing and allied herself with two extraordinary musical capacities – Nikolaj Hess, AC and Mikkel Hess and their long-running, impro-heavy jazz outfit Spacelab as well as the classically-oriented Nordic String Quartet. Together they'll present the audience in DR Koncerthuset with an entirely fresh take on Billie Holiday's immortal evergreens.
"My interpretations are my personal way of trying to summon the spirit of Billie, just for a short while, and it is my great love and respect for her own interpretations of some of history's greatest classics which serves as the foundation."
Kira Skov has collected her musical baggage from London and Los Angeles since leaving her home in Copenhagen at the age of 17 to pursue her dream of playing in a Rock'n'Roll band. She has collaborated on 11 highly acclaimed albums – both on her own and in groups such as Kira & The Kindred Spirits, Kira and the Ghost Riders, The Cabin Project and more – worked with Tore Johansson and The Gospel, composer/saxophonist Maria Faust, as well as Peter Peter from the legendary Danish punk band Sort Sol. She has toured with Tricky and her albums have been produced by John Parish (PJ Harvey) and Mark Howard (Bob Dylan, REM, U2).
Kira Skov Sings Billie Holiday
Tuesday, February 23, 17:30 + 20:30 in DR Koncerthuset
Buy tickets
The concert is part of Vinterjazz – a nationwide music festival which sees its 21st edition from February 5-28 2021. Read more and see the festival line-up at www.jazz.dk