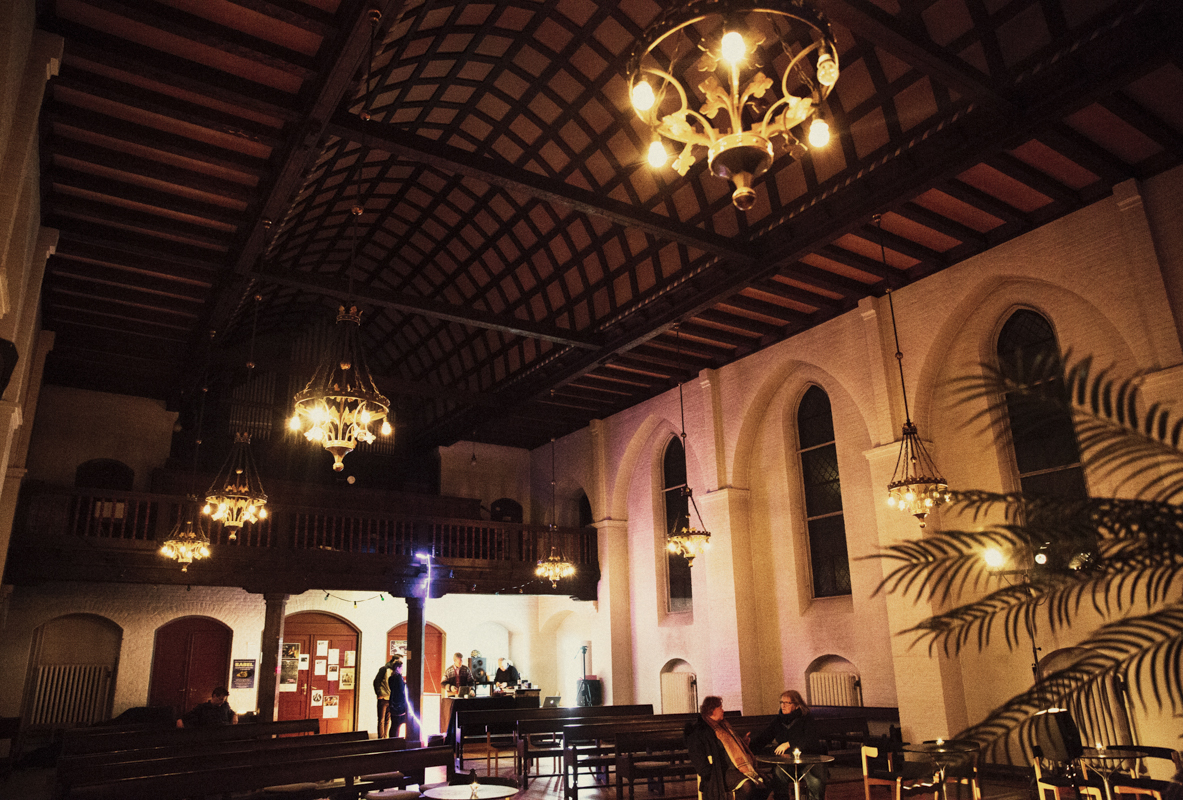 Big picture: Check out the participating venues at Vinterjazz 2022 (continually updated)
---
Nationwide music festival Vinterjazz puts live music back on the map from February 3-27 2022. The festival celebrates the venues and music as a diverse art form – helped along by strong local engagement and the many musicians able to tour Denmark as a consequence of Vinterjazz 2022
Vinterjazz is an annual nationwide music festival in February established in 2001. The festival's duration of more than three weeks usually contains approximately 600 shows at more than 150 venues and organizers from Skagen to Bornholm. The nationwide aspect is key in creating the necessary context and space for eg. innovative event formats, audience development, tours and international performers.
The festival programme will be continually revealed here at www.Jazz.dk
Participating venues/organizers at Vinterjazz 2022 (this list will see further updates until December):
5e / ILK
Baltoppen LIVE
Bremen Teater
Brorsons Kirke / ALICE cph
Charlie Scott's
DR Koncerthuset
Drop Inn / Long John Jazzklub
Flensborghus
FUNKE
Giant Steps
Gjethuset / Jazznæs
Godset / Jazz6000
Halsnæs Bryghus / Jazznæs
Harders / Svendborg Jazzfestival
Hotel Cecil
Hundested Kino / Jazznæs
Huset i Hasserisgade
HUSET
Huset, Stardust / Paradise Jazz
Hvide Lam
Jazzcup
Kedelhuset / Frokostjazzen i Silkeborg
Kolding Egnsteater / Jazz i Trekanten
Koncertkirken
KU.BE
Kulturhuset Islands Brygge
Kulturmaskinen Lemvig Gymnasium / Lemvig Musikforening
Lemvig Musikskole / Lemvig Musikforening
Loppen
Metronomen
Musikhuset København / ALICE cph
Musikhuzet Bornholm
Musikkens Hus
Nødebo Kro
Portalen
RMC – Rytmisk Musikkonservatorium
Sankt Johannes Kirke
Støberiet
Svanekegaarden
Svendborg Teaterforening / Svendborg Jazzfestival
Tango y Vinos
Tobaksgaarden
Torup Musikforening / Jazznæs
Turbinen
Valby Kulturhus / ALICE cph
Vinterjazz is a nationwide music festival celebrating and exploring the many aspects of jazz. Vinterjazz 2022 takes place from February 3-27. Thanks to Nordea-fonden and Statens Kunstfond.