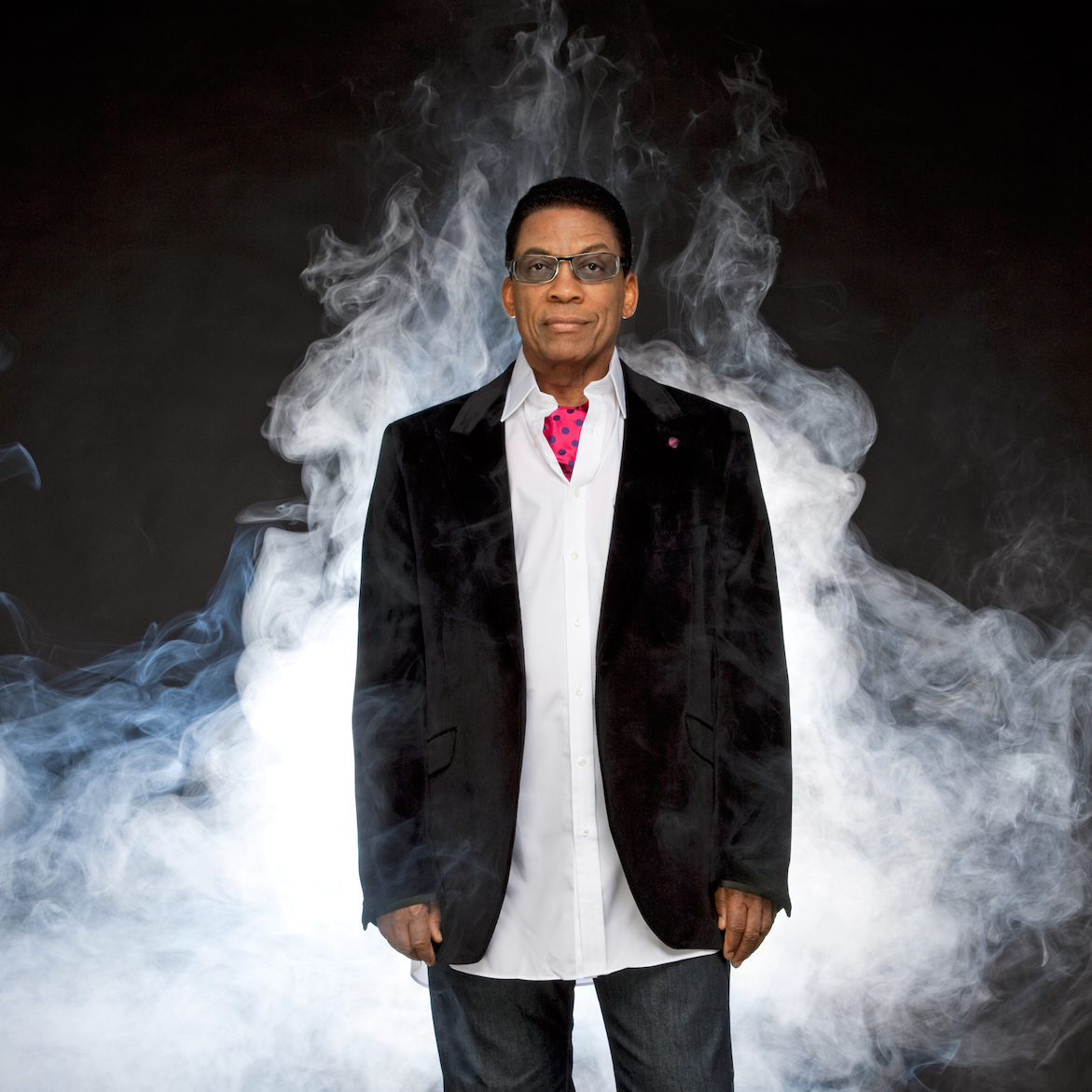 NEW DATES: Herbie Hancock returns to Copenhagen Jazz Festival 2021
---
As a consequence of the global COVID-pandemic, Herbie Hancock and his crew decided to cancel or postpone all of their European dates.
This is also the case for Hancock's planned concerts at this year's cancelled Copenhagen Jazz Festival, both of which have been postponed to new dates in 2021 – July 6 & 7.
All current ticket-holders will be able to use their tickets for these new dates. If the tickets are issued for July 7 2020, they will grant you admission to July 6 2021, while tickets for July 8 2020 will grant you admission to the concert on July 7 2021. All seating as well as the concerts' start times and the venue (Koncertsalen) remains the same.
If any ticket-holders are unable to attend these new dates at Copenhagen Jazz Festival 2021, a full refund is possible. Expect a message in your mailbox regarding refunds and these new dates very soon.
Herbie Hancock is a true icon of modern music. Throughout his explorations, he has transcended limitations and genres while maintaining his unmistakable voice. With an illustrious career spanning six decades and 14 Grammy® Awards, including Album of the Year for River: The Joni Letters, and an Academy Award for the Round Midnight film score, he continues to amaze audiences across the globe. Many of his compositions, including "Canteloupe Island," "Maiden Voyage," "Watermelon Man" and "Chameleon," are modern standards.
In addition to being recognized as a legendary pianist and composer, Herbie Hancock has been an integral part of every popular music movement since the 1960's. As a member of the Miles Davis Quintet that pioneered a groundbreaking new sound in jazz, he also developed new approaches on his own recordings, followed by his work in the 70s – record-breaking albums such as "Headhunters" – which combined electric jazz with funk and rock in an innovative style that continues to influence contemporary music. "Rockit" and "Future Shock" marked Hancock's foray into electronic dance sounds; during the same period he also continued to work in an acoustic setting with V.S.O.P., which included ex-Miles Davis bandmates Wayne Shorter, Ron Carter, and Tony Williams.
Now in the sixth decade of his professional life, Herbie Hancock remains where he has always been: at the forefront of world culture, technology, business and music. Though one can't predict exactly where he will go next, he is sure to leave his inimitable imprint wherever he lands.
Herbie Hancock (US) – CJF 2021
July 6 + 7 2021 – DR Koncerthuset, Koncertsalen